Our Service for Talent Seekers
Our Service for Talent Seekers
Adeptima offers Contingency Search, Retained Search, and our unique service, Exclusive Search. We identify the best service for each search. Please consult with us regarding which service is the best for you.
Contingency Search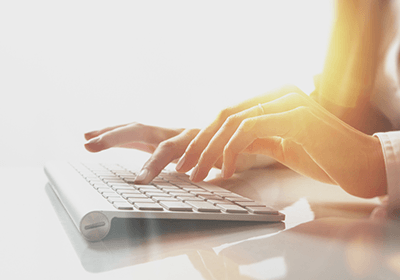 This recruiting service is success-based search. We charge a fee when a candidate is successfully placed. We leverage our unique network to identify and introduce appropriate candidates for the positions.
Only upon a successful completion of the search do you pay for our service, you can avoid the risk associated with upfront fee.
Retained Search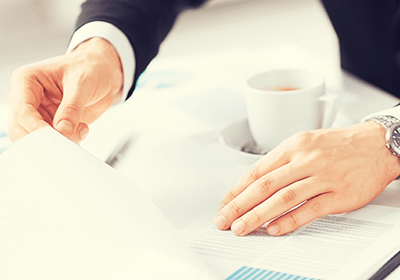 This recruiting service charges part of the fee upfront, allowing us to work within a specified period of time to introduce suitable candidates and have your search priority over others searches.
We assign two dedicated consultants to your search. After analyzing your needs in detail, they leverage our unique network of broad contacts to prepare multiple lists of candidates that meet the criteria.
These lists are categorized by skills, level of interest, precautions, and other criteria that clients need in order to refine searches, which makes the service a valuable tool for selecting more optimal candidates.
This service is recommended if the search time line is urgent, need to be remained confidential, position is executive level, or the type of person needed is highly unique or specialized.
Exclusive Search
This service charges a fee when a candidate is successfully placed, yet offers as the high quality as retained search. We work within a specified period of time to carry out an exclusive search and introduce suitable candidates. The majority of our clients utilize this service, which is the one we most highly recommend.
Feature 1

Our Unique Brand of Exclutive Searches

Adeptima's unique exclusive search charges a fee only when a candidate is successfully placed within one to three months of our search.
As our service offers same quality as retained search, you can avoid the risk associated with upfront fee.
Many of our clients utilize this service and continue using this service. We are confident in recommending this unique service to your team.

Feature 2

Recruing needs not be so tedious.

Unlike other companies, Adeptima does not send numbers of candidates' resume that do not meet the criteria. We only introduce qualified candidates so that the amount of time that requires for screening process of our candidates is shorten . We take our responsibility "Screening candidates and introduce only appropriate candidates."
Success Stories
In Adeptima, we cover a wide variety of positions from entry-level to executive-level recruitment.
We will introduce you to successful career change stories that you may refer to for your own job-hunting.
Country Manager
Situation
Once we reached to the stage of interviews with management, there was an unending stream of unsuccessful candidates.
By carefully collecting information with thorough research, we successfully introduced the individual with mitigated risk.
Sales Director
Situation
Sales Director needed to take on business expansion was not successfully hired for the position.
By having an understanding of their team culture, we were able to introduce a more an appropriate candidate for the company.
HR Director
Situation
The company was searching for a candidate, adept in a hands-on environment as HR Director.
Supporting contribute to a company's expansion by analyzing their current situation in detail
Sales
Situation
The company was searching for a candidate who was bilingual and could work as a manager in the future.
We were able to introduce a suitable candidate by carefully asking the company about their hiring criteria.
Marketing
Situation
The company was hoping to hire a marketer with flexible ideas and problem-solving skills that their competitors did not have.
Gaining a detailed understanding of the necessary skills and experience allowed us to make novel suggestions.
Engineer
Situation
The company was working to fill a position and had a firm need for a bilingual candidate.
We were able to introduce candidates without raising the salary to an unnecessary level.
FAQ
For your reference, we have summarized a list of common questions from clients.
Q

We are a small/mid-sized company.Can we utilize recruiting services?

A

Yes, absolutely. While notable companies that hire large numbers of employees are able to form in-house hiring team or other hiring websites to create a pool of candidates, this is often not financially feasible for small- to mid-sized companies. Consequently, an efficient hiring process is one in which costs are proportionate to the number of employees being hired.

Q

Is it possible to request a confidential search where we do not have to release the name of our company?

A

Yes. If you use Adeptima for a confidential search, a general overview of the position offered will be used during the search and your company's name will only be disclosed to candidates who express clear interest in the position.
Additionally, we will not post notices of your position on our website or on hiring websites.
If you request us to, we can customize our services to your needs, such as excluding candidates who are employed by specific companies, etc.

Q

We are a global company considering expanding business in Japan. Can we contract with you to handle our hiring program?

A

Yes, our services extend beyond so-called headhunting and include a broad range of options, such as formulating plans by using job boards and outsourcing companies, as well as forming in-house hiring teams.

Q

Can you accommodate the needs of companies outside the Tokyo metropolitan area?

A

Yes, we can. We can introduce excellent candidates seeking employment outside the Tokyo area.

Q

Can you accommodate niche industries and job categories?

A

Yes. Niche industries and job categories can present particular difficulties for companies trying to hire individuals by themselves. Adeptima can introduce a wide range of candidates, including those from competing companies, those active in neighboring industries, and those working at consulting firms.